Phuoc Minh wind power project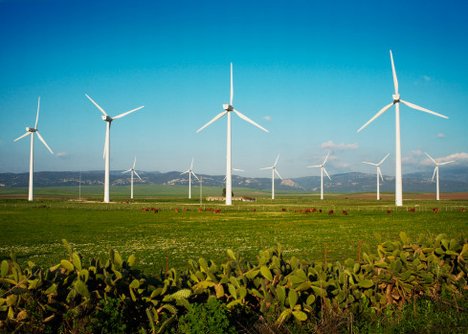 Phuoc Minh Power Project.
- Location : Thuan Nam dist, Ninh Thuan province, Vietnam.
- Wind speed in 60m : 7,1 m/s.
- Capacity wind :  27,3 MW .
- Investor : TSV – Adani Group
- Turbine : Suzlon S111.
- Start construction :  2020.
- COD : October, 2021.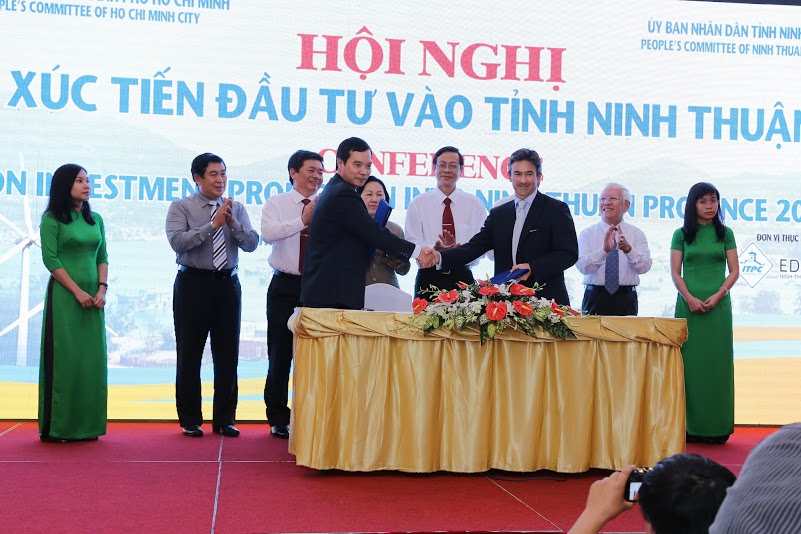 Ninh Thuan additional proposed wind power projects in the planning 1.660 billion
Ninh Thuan Provincial People's Committee has proposed the Ministry of Industry and Trade supplement wind power plant project Phuoc Minh City with a total investment of more than 1,660 billion in wind power development planning Ninh Thuan year periods from 2011 to 2020 with a vision toward 2030 .
Ministry of Industry and Trade said, after being approved by the investor survey conducted wind measurement and complete registration procedures for investment projects. Specifically, the project has a capacity of 48.3 MW, including 23 turbines covering an area of 712.8 hectares of land was surveyed. Accordingly, the total investment is around 1,660 billion, of which equity capital is 333 billion, accounting for 20%, the rest is loans.
As planned wind power development in Ninh Thuan province of MOIT period 2011 - 2020 with a vision toward 2030, Ninh Thuan is expected to wind power development in the 12-point scale of 220 MW by 2020. In addition, local Ninh Thuan province last time there are some potentially big price, can be considered additional to the plan.
According to the Ministry of Industry and Trade, the wind power plant projects in the area of Phuoc Minh City relatively good wind potential of Ninh Thuan province. However, this project is not included in the portfolio of wind power projects development phase until 2020 as planned by the Ministry of Industry and Trade.
Therefore, the People's Committee of Ninh Thuan province additional suggestions on the planning of this project to the investor base deployment next steps. Also in recent years, a number of positions available in the approved master plan, but to investors slow progress due to inability to perform. Accordingly, Ninh Thuan Provincial People's Committee has reviewed and recovered some of the investment policy and the upcoming projects will continue to review some projects withdrawn inability deployment.
Hong Vu
According VNB - PL.XH